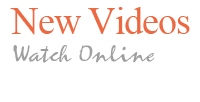 Supreme Master Ching Hai graciously visited Formosa's (Taiwan) Taipei Center, bringing boundless joy and happiness to the Association members there! Supreme Master cheerfully talked about a variety of topics: the Formosan (Taiwanese) traditional snack, "stinky tofu"; ..
(more)
用心善待萬物眾生 二○一七年三月八日 Caring for All Beings with an Attentive Heart Mar. 8, 2017 Hãy Đối Xử Tốt Với Mọi Chúng Sinh Ngày 8 tháng 3 năm ..
(more)
學習動物的高貴品質 二○一七年三月十日 Learning from Animals' Noble Qualities Mar. 10, 2017 Học Tập Phẩm Chất Cao Quý Từ Các Bạn Thú Ngày 10 tháng 3 năm ..
(more)
Showing 1 to 3 of 3 (1 Pages)